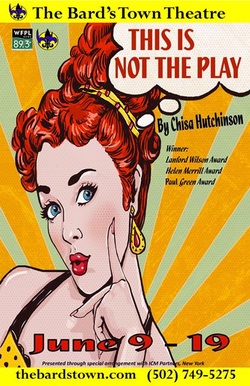 This Is Not The Play
by Chisa Hutchinson
June 9-12, 16-19 (7:30 PM)
Advanced Tickets $16 ($15 for seniors ages 65+, and $14 for students).
At the door: $18/$17/$16
Recommended for ages 16+
Distrust and prejudice abound when a black playwright tries to wrangle a story out of white characters. After an intensely personal confrontation, it looks as though she might be getting somewhere, building a rapport. But then she discovers things about her potential protagonist that make her wary of putting the girl on the stage.
Winner,
New York Innovative Theater Award!
---