2011 SEASON

The Bard's Town Theatre's inaugural season was a momentous success, garnering both awards and high critical praise. It kept to its mission--developing and producing new work, with an emphasis on nurturing Kentucky playwrights--and set itself up for a stellar 2012 season.

"Chasing Ophelia" a world-premiere play by Doug Schutte




May 11-21

, 2011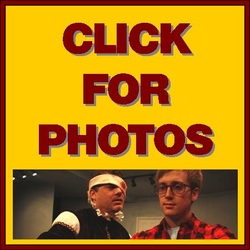 Play Directed by Scot Atkinson.
Starring Ryan Watson, Beth Tantanella, Nadeem Zaman, Jason Cooper, Tad Timberlake, and Doug Schutte
In this world-premiere theater production, newly-formed character Ned Mark finds love, loses love, and chases after love...and throws the character world of William Shakespeare into disarray in the process.
Winner of "Best Theater Production," LEO Awards, 2011.
Read the review here.
---
"Strike Zone" a world-premiere play by Liz Fentress


October 13-23, 2011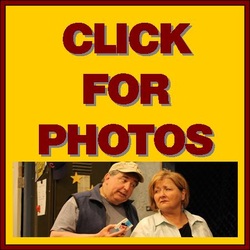 Play Directed by Steven Rahe.
Liz Bussey Fentress
has worked as a producer, administrator, director, actor, and teacher as well as a playwright. She was associate producer of
Horse Cave Theatre
(now known as the Kentucky Repertory Theatre at Horse Cave) and executive director of the Playhouse in the Park in Murray, KY. Before moving to KY, Fentress toured throughout the Midwest with the Guthrie Theater and the Franzen Bros. Circus. Her first play,
Liz's Circus Story,
is about her own experiences working with the circus. She is a graduate of the University of Wisconsin.
Steven Rahe

currently serves as Education Director at the famed Actors Theatre of Louisville.
---
Ten-Tucky Festival of Ten-Minute Plays
August 17-28
Slate of Theater Plays in the Festival:

Over

, by Alex Lee Morse

Neighborly Do's and Don'ts

, by Brian Walker

Encounter at The Ink Spot

, by Nancy Gall-Clayton

Wedding for Godot,

by Andrew Epstein

Disappearances, or The Groom's Shoes

, by Nadeem Zaman

The Internet President

, by Patrick Wensink

The Intruder

, by Tom Kerrigan

Love Religiously

, by Doug Schutte
The Kings of Christmas, by Doug Schutte


December 8-17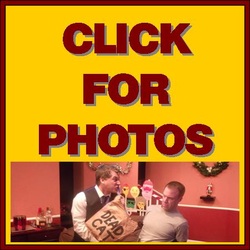 PLEASE NOTE: This show contains some language that may not be suitable for children.
It's Christmas, and the eccentric King family has gathered for its 10th family Christmas since the passing of the family's patriarch, an Elvis-impersonating magician known as "The Magistic King," died (or disappeared) while on stage during a nationally-televised magic show. What's more, the family cat Marley has--just that day--met a very similar demise. When middle son Carter arrives home determined this will be his last Christmas with the family he has deemed an embarrassment, the "lunatic family" tries to rekindle Carter's Christmas spirit in a very unorthodox way...with a little help from some spirits.

Louisville's finest holiday theater show.



Brisk, irreverent, and--most of all--laugh-filled fun,

The Kings of Christmas

will fill even the Scrooge-iest types with holiday cheer.




---